Get Those Spare Parts Sooner Rather Than Later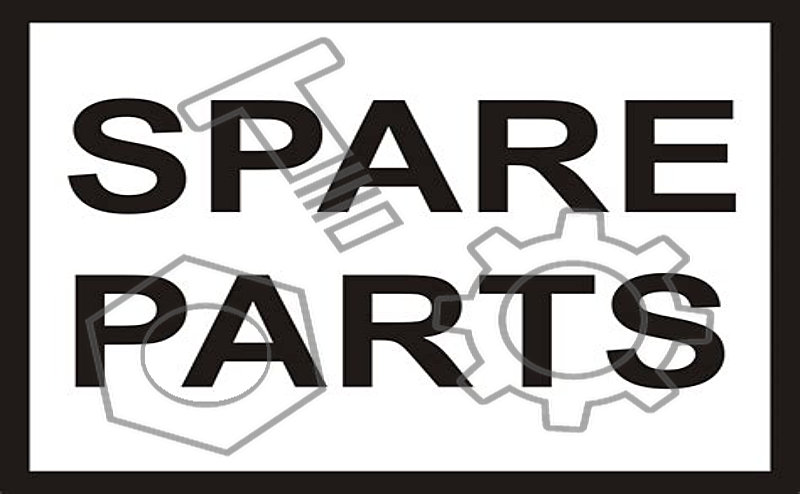 It is sensible to have spares and spare parts on hand, especially for essentials. There are a number of reasons why you might consider acquiring those spares sooner, rather than later. A few thoughts…
This happens so often that I had to mention it. When you purchase something, research about spare parts (if it's something that may eventually need it). Why? Because for many products, its life cycle tends to be short. Next thing you know, they don't make it anymore. Good luck finding parts (at least finding them easily).
Okay, granted, respectable companies will keep an inventory of spare parts for older products for a time.
There's another reason to acquire spare parts. Convenience. Things will break at the least opportune times. If you anticipated the problem well beforehand and purchased that part, well, you've saved the hassle of scrambling to get it (assuming they still make the part you need!).
I know that we live in a disposable society. Depending on what it is, some might just throw it out and get a "new one". Products keep changing. There's always a new model. A new design. Though way back in the "old days" it used to mean there were likely better features, or truly "improved" — these days it more likely means they found a way to make it cheaper. But I digress…
With that said, there are certain things, products, appliances, machines, vehicles, tools, firearms, lawn tractors/mowers, chain saws, whatever (the list could become quite long!)…that may eventually require a replacement "this" or "that". Spares and spare parts.
From your own experience with the products you've owned — you know what those parts are (the one's that tend to break, wear out, or need replacement).
So given today's climate of uncertainty, why not get those spare or replacement parts now rather than later?
P.S.
I thought of this post topic today because I just realized that I only have one spare 1-micron filter element remaining for my inline water filter for the house. Whoops. Going to order plenty of replacements!
Tip: Systematically go through your house, your shop/garage, and outdoor area. First consider what you might value as essentials. Determine if there any practical spare parts or spares to have on hand for these. Look around. Look at what you have. Maybe room by room. Is there anything that stands out whereby you might think about getting a spare (or spare part within that may tend to wear out or break)?
Again, just pointing out some practical, sensible, preparedness.
[ Read: A Pull Saw for your Carpentry Tool Box ]