5 Berkey Accessories For Your Countertop Filter
Do you have a Berkey countertop water filter? If you do, you might be interested in the following 5 Berkey accessories to compliment your countertop drinking water filter.
– Glass Water Level Spigot
– Priming Bulb
– Maintenance Kit
– Stainless Steel Replacement Spigot
– Stainless Steel Wire Stand
– Black Filter Elements (bonus accessory #6)
If you don't have a Berkey countertop water filter, I will say that it's one of the best there is! We use our Big Berkey for all of our drinking water at home and when we're out with our 5th-wheel trailer.
One of my strongest suggestions for general preparedness is to buy a quality countertop water filter.
The most popular Berkey countertop model is this one: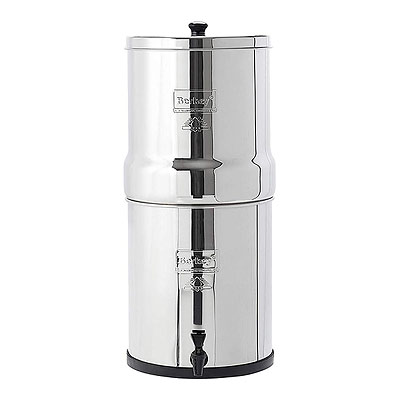 Big Berkey, 2 gallons
Berkey Water Filter System Accessories
Berkey Accessories: Glass Water Level Spigot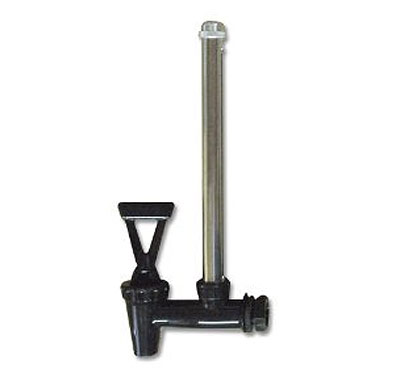 After using my Big Berkey for awhile, I always found it annoying that in order to find out how much water was left in the bottom reservoir, you had to lift up the top reservoir to look inside. Rather than continuing to deal with this, the first and most noteworthy accessory that I bought was the glass water level spigot! It's a no-brainer.
Berkey Glass Water Level Spigot
Berkey Accessories: Priming Bulb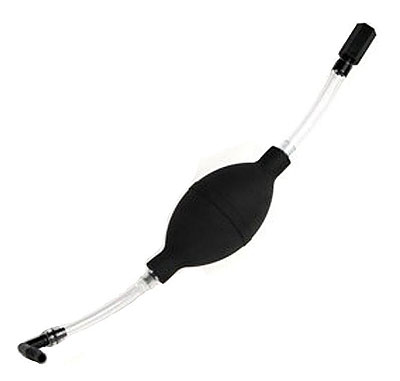 If you have a Berkey with the black filter elements (all the new filters come with these), it's best to have a priming bulb for it's initial use or if you ever replace the filter elements. Priming the Black Berkey Elements saturates the filters with water prior to their use. It also purges (or back-flushes) using air instead of water to clean the pores of the filter wall for storage.
Berkey Accessories: Maintenance Kit
A general purpose maintenance kit with washers, nuts, and more.
– Black Berkey Washers (2)
– Wing Nuts (2)
– Poly Blocking Plugs (2)
– 1 each of: Replacement Spigot; Knob(with screw) for Lid; Scotch Brite Pad
Berkey Accessories: Replacement Spigot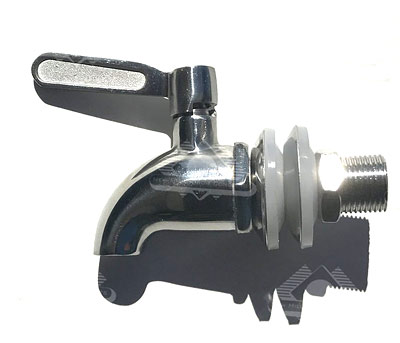 One is none and two is one. Having an extra spigot whether it's an extra glass water level spigot or this one, is a smart thing. If it breaks, your SOL without it.
Berkey Accessories: Stainless Steel Wire Stand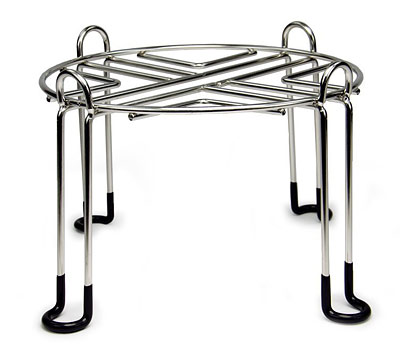 While I simply set my Big Berkey on the edge of a countertop, their stainless steel wire stand enables you to place the filter anywhere you want – providing room underneath the spigot to fill your cup or container.
Berkey Stainless Steel Wire Stand
Replacement Berkey Black Filters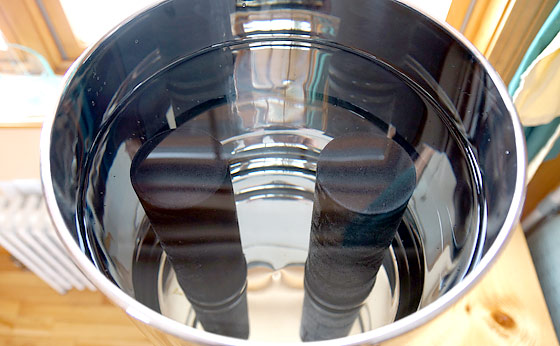 Each filter element is rated for 3,000 gallons of water treatment.

SUMMARY
Don't ignore the importance of safe drinking water. Water is one of the primary concerns for preparedness. There might be water all around you, but is it safe to drink? Even though it may look pristine, parasites cannot be seen…
[ Read: How To Clean The Berkey Water Filter Elements ]
[ Read: Berkey: Black Filter Elements vs. White Ceramic ]
Tip: I really like the Travel Berkey 1.5 gallon filter system. Compact size, yet yields 2.75 gallons per hour. Nice for RV or space saving on the counter.